Riga is increasingly noting the effects of climate change with rising city temperatures. This makes it all the more important to use the cities' greenspaces effectively and to have a systematic overview of urban greenspace planning. The city of Riga is interested in engaging in more citizen-oriented planning and in raising awareness about the importance of air quality and climate resilience locally.
A participatory planning workshop held in Riga on May 25, 2023 had exactly that objective in mind. 16 stakeholders working in the field of urban planning were invited to share their thoughts on the implementation of the Urban ReLeaf pilot in the city. More concretely, they were asked to reflect on how citizen-collected data could complement official data sources and support urban planning.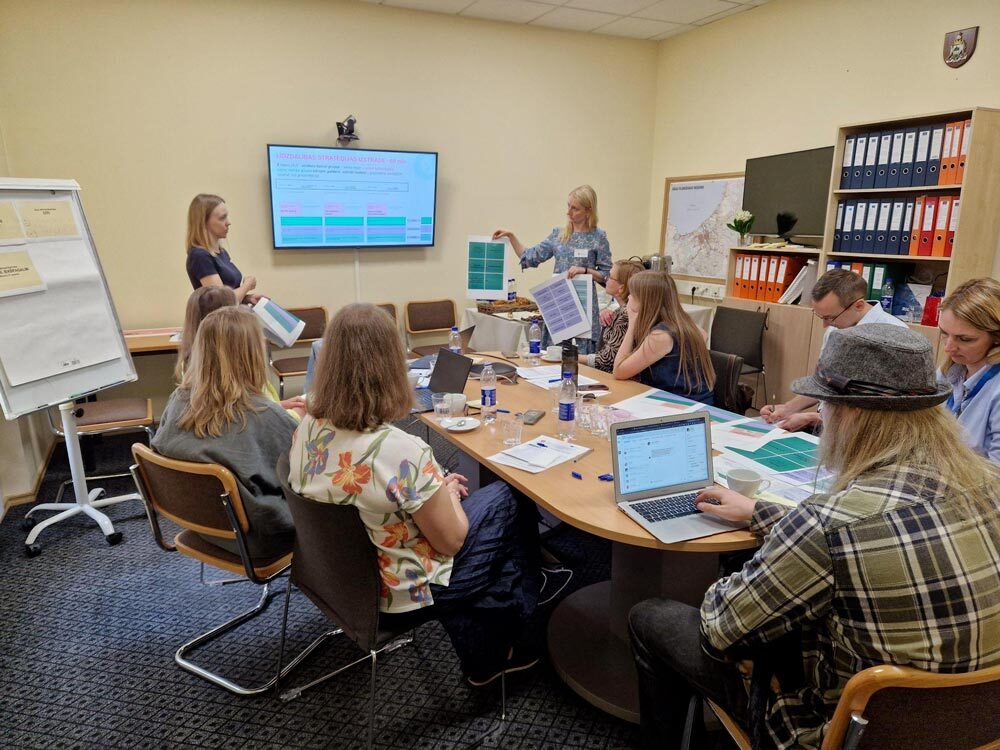 Highlighting the results by the end of the workshop, the stakeholders agreed that the citizens of Riga, senior citizens and youth would be the three main target groups for the pilot. They also concluded that parks and squares, courtyards and green infrastructure close to water should be the priority areas for the city.
The engagement strategies were discussed to meet the specific characteristics and preferences of each target group. Face-to-face events were considered essential to reach both senior and regular citizens in the city. To best engage these groups, technology should not be used but more traditional means of communication. However, for youth, technology was the preferred option. Social media channels were seen as having the potential to engage the maximum number of young people in Riga.
For more information on the Riga pilot, please follow the local partner RPR and our Urban ReLeaf website and social media channels.