Worldwide, climate change is having a negative impact on thermal comfort in cities since it is reinforcing the urban heat island effect. This is also the case in the town of Cascais where temperature levels have been rising. For this reason, Cascais is especially interested in carrying out an analysis of the bioclimatic comfort levels there. At the same time, it wants to explore the use of nature-based solutions to strengthen its resilience.
With this objective in mind, the Cascais pilot team organised a workshop on 19 May 2023 to understand how citizen science could be used to support its urban greening pilot. A total of 19 participants either from civil society or organizations dealing with strategic planning, citizenship, innovation, green spaces and requalification of the urban space shared their views on the needs of local citizens and vulnerable communities in Cascais.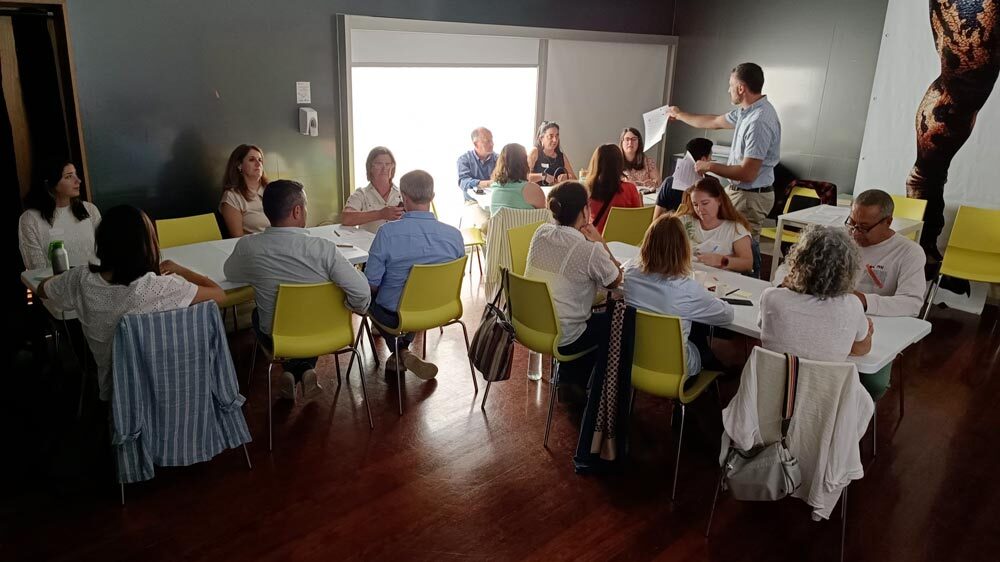 The participatory workshop made it possible for everyone to reflect on the key intervention areas of the pilot as well its main target groups in Cascais. We decided that strategies focusing on bioclimatic comfort, spaces for meeting as well as wellbeing were the priorities. We identified older adults, citizens at risk of energy poverty as well as schools and teachers as the main vulnerable groups in Cascais.
With the help of role-playing exercises, we developed participation strategies for citizen observations using sensors, wearables and apps. We came to the conclusion that youth could be engaged in the pilot by using gamification elements in apps. For the elderly, events should be organized for socializing and greater interaction. Another idea was to invite citizens to share their experiences regarding the use of green spaces to get them involved in the pilot.
In October 2023, city-specific strategy blueprints for citizen engagement will be released. They will be available from the Urban ReLeaf website.